About Us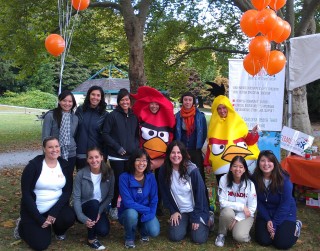 The Family Centred Practices Group designs and monitors intervention programs for families with young children who have been diagnosed with an autism spectrum disorder or related disability. We utilize current best practice and rely on findings from peer-reviewed research to design individualized behavioural plans of intervention.
To maximize a child's opportunity to reach his or her full potential, we emphasize a proactive approach to teaching and learning. We accomplish this by capitalizing on naturally occurring motivational conditions and the principles of positive reinforcement. Through the use of these and other behaviour analytic practices, a child's ability to experience success across environments is enhanced.
---
Our Service Locations
Family Centred Practices Group has been serving families in the Greater Vancouver area since 2002. This area includes Vancouver, North Vancouver, West Vancouver, Richmond, Burnaby, Coquitlam, Port Coquitlam, Port Moody, Delta, and New Westminster.
We are excited to announce that FCPG is expanding its services to better able support children and families in the Fraser Valley area. We have a team of behaviour consultants ready and able to provide high quality behaviour intervention and support to families in the White Rock, Surrey, Langley, Cloverdale, Maple Ridge, Abbotsford, Aldergrove, and Chilliwack areas.
---