Our History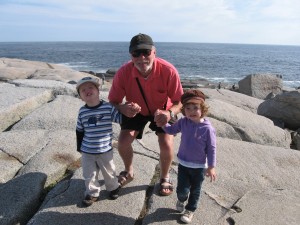 Family Centred Practices Group (FCPG) has been helping children and their families since 2002.  The agency was started by Dr. Gerard Kysela, a professor emeritus in the Department of Educational Psychology at the University of Alberta, who moved to Vancouver from Edmonton in 2001 to start the provincial Early Intensive Behavioural Intervention Program with the Ministry for Children and Family Development.
In 2002, the Ministry began the Under 6 individual funding model for preschool children diagnosed on the Autism Spectrum.   Several families approached Dr. Kysela and his colleagues to provide intensive behaviour intervention program for their children.
Dr. Kysela developed a program that focuses on family centred philosophy which reflects an attempt to keep parents in charge of the type and intensity of services for their child, while at the same time utilizing best practices drawn from the fields of Applied Behaviour Analysis and Developmental Psychology.
Over the years, the agency has grown to its current status serving over 80 children and their families from the early years into young adulthood. FCPG supports children diagnosed on the Autism Spectrum or related disabilities, as well as families of typical children in need of behavioural and/or educational supports.  The Clinical Director, Tina Linton, M.Ed., BCBA, now mentors the extensive consulting team.  The consulting team has grown to include 8 Behavioural Consultants who are registered Board Certified Behavior Analysts and 8 Junior Behavioural Consultants/Senior Behavioural Interventionists who are in the process of obtaining their certification with the Behavior Analysis Certification Board.