Social Skills Groups
The social skills group is intended as an opportunity for your child to socialize with similar aged peers in a small group setting.  The group is specifically designed to: a) provide multiple opportunities and crucial foundations for appropriate interaction skills; b) increase awareness and emotional understanding of self and others; c) foster emotional self-regulation and positive self-expression through group discussions and activities, as well as partner focused engagement.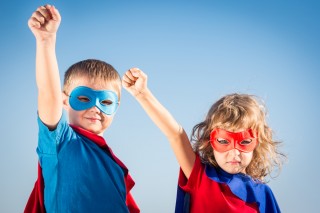 If the child has basic conversational, attending, and social play skills, they will be a great candidate for participation in this social skills group.  The group facilitators will be our consultants who are highly trained with FCPG and who look forward to running this group to help your child improve their social skills. Individualized goals will be selected for each participant and new skills will be taught and generalized.
At this moment, there are no social skills groups running.
Disclaimer: Photos of children are either of former clients or have never been clients of Family Centred Practices Group and used with permission of the parents and/or legal guardian. We have obtained written consent for use of photos of staff/supervisees shown.