Services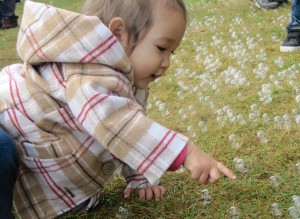 Has your child been diagnosed with an autism spectrum disorder? Choosing who to trust to help your child and family can be overwhelming. Let us help you.
The Family Centred Practices Group provides Applied Behavioural Analysis (ABA) based intervention programs and services individualized to meet the specific needs of each child and family. We work with typical children who are in need of behavioural and educational support, as well as children diagnosed with autism or other developmental disabilities.
We encourage the active participation of family members in all aspects of your child's program. We work with children of all ages on a wide range of goals including the expansion and/or development of:
Communication including, language comprehension and expression and the use of language competencies in everyday interactions with family, community members and peers

Social skills required for success in typical play interactions with siblings and peers

Social and independent play skills

Cognitive competencies necessary for success in academic environments

Emotional regulation and social adaptation for successful everyday interactions with peers

Self-help skills, as well as fine and gross motor skills necessary for independent functioning in home and community environments
Depending on the needs of your child, intervention can take place in various environments such as, home, day care/preschool/school, and/or community settings. Various strategies, based on ABA, are used to assist your child to acquire, become fluent with, generalize and maintain the skills that are taught to him/her. Every child's program involves regular on-going monitoring and evaluation to ensure the effectiveness and efficiency of the interventions.
We have experience and expertise supporting families from diverse cultures and have Consultants in our group who speak various languages including: Cantonese, Mandarin, French, Spanish and Punjabi, Hindi and Farsi. We aim to individualize our support to meet the cultural needs of each family. We are happy to arrange translation services as needed. Please let us know if translation services are needed.
Maaaring ipaalam sa amin kung ang serbisyo ng pagsasalin ay kinakailangan.
Háganos saber si necesita servicios de traducción.
如果需要翻譯服務,請告知我們。
Veuillez nous faire savoir si des services de traduction sont nécessaires.
ਕਿਰਪਾ ਕਰਕੇ ਸਾਨੂੰ ਦੱਸੋ ਕਿ ਕੀ ਅਨੁਵਾਦ ਸੇਵਾਵਾਂ ਦੀ ਲੋੜ ਹੈ
يرجى إعلامنا إذا كانت هناك حاجة إلى خدمات الترجمة
چنانچه به ترجمه زبان فارسی نیاز دارید به ما اطلاع دهید
Disclaimer: Photos are either of former clients or have never been clients of Family Centred Practices Group and used with permission of the parents and/or legal guardian.