For Schools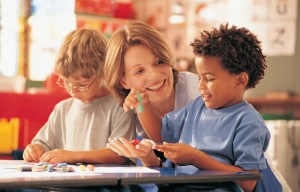 We present on a wide variety of topics of interest to classroom teachers, special education assistants, resource teachers and all school-based team members.
Please contact us if you are interested in hosting a workshop on topics such as:
Class-wide Behaviour Management Strategies

IEP Development and Implementation Support

Visual Supports for the Classroom

Friendship Groups for Students with Autism and their Peers

Supporting Families through Kindergarden Transition

Home-School Collaboration
In addition to topics such as those listed above, we have developed a comprehensive training series for educators based on the National Autism Center's, Evidence-based Practice for Children with Autism or Related Disabilities in School Environments. Click below for more details:
Professional Development for Educators
Disclaimer: Photos of children are either of former clients or have never been clients of Family Centred Practices Group and used with permission of the parents and/or legal guardian. We have obtained written consent for use of photos of staff/supervisees shown.