Consultant Spotlight
Christy Cheremshynski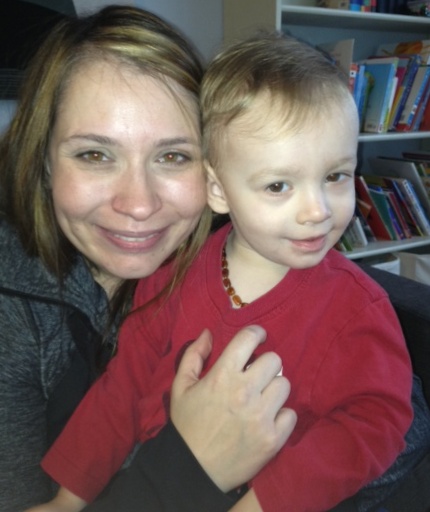 The consultant we would like to highlight for you this month is Senior Behavioral Consultant Christy Cheremshynski, M.A., BCBA, RCC. Christy has over fifteen years of experience working with children diagnosed with ASD. She also recently graduated with a masters degree in counseling psychology at UBC.
We caught up with Christy to talk about what "family centred" means to her.
FCPG: Why did you start working with children with autism?
CC: When I was completing my undergraduate degree in Psychology, I was looking for flexible part-time work and I came across an advertisement for working as a BI in the paper. At that time, I didn't really know what the role of a BI consisted of, but the advertisement highlighted the opportunity to work with children, which appealed to me. I quickly fell in love with my role and found myself wanting to learn more, which prompted me to pursue graduate studies a couple years later.
FCPG: What's your favourite thing about your job?
CC: Getting to know the children and families that I support. I often look forward to making home visits and spending time exploring what motivates a child to learn. Understanding a child's strengths and challenges also helps me with individualizing a program to best meet a child's unique needs.
FCPG: What do you find most challenging?
CC: There are moments where I wish I could readily give parents the answers they seek in relation to questions they have about their child's development and future. For example, some of the children I start working with often don't have functional speech and one of the questions I'm often faced with is "Will my child talk?".   My first instinct is to want to answer these questions in a way that alleviates the fears and anxieties of the parent, but I also recognize that I can't readily predict exactly how a child's development will progress. It's important for me to be thoughtful and cautious with how I answer such queries, even though I might not be giving the parent the answer they're looking for.
FCPG: If you could share only one piece of wisdom with the family of a child with autism, what would it be?
CC: Every child has their own unique identity and personality and that a diagnosis of ASD does not have to define who they are as a person. While I recognize that a diagnosis of ASD can impact many important areas of a child's functioning, it doesn't take away from other traits, like having a great sense of humour, that's unique to each individual.
FCPG: This month on our blog and in our newsletter, we're talking about family-centredness. Can you tell us what that term means to you?
CC: To me, being family-centred means seeing family members as active partners and leaders in the intervention process. From the onset of meeting a new family, it's important for me to acknowledge the family's priorities for their child and incorporate these goals into the child's plan for intervention. I also encourage them to be active members in their child's intervention program. Also, it's important for me to get to know the dynamics of the family (e.g., family structure, cultural background, etc.) so that I can interact with the family in a way that promotes a collaborative partnership.
FCPG: Why is it important for professionals to keep family-centredness in mind?
CC: Speaking from personal experience, I think there are times in which we, as Behavioural Consultants, get caught up in the details of programming for a child and lose sight of the big picture as to how these program relate to a child's day to day life. I think being family-centred encourages us to see the child in the context of their family and keep this big picture in mind.
FCPG: On our blog, we've also looked at the top four things families want to learn more about. What can you, as a consultant, do to help families get the information they seek? Do you think there are any other important questions families should be asking?
CC: I believe it's important for parents to be comfortable and confident advocating for their child, so part of my role is to encourage family's to speak up for themselves across a variety of different contexts. This is really difficult for some of the parents I work with, so giving them the support and reassurance to persist in being the voice for their child is critical, no matter what question they might have.