A Leading Edge Approach to Improved Service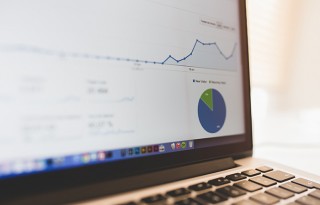 At FCPG, we are constantly striving to improve our service and we are very excited to have found a technology that we feel provides us with a way to offer a significant improvement in our service delivery by fundamentally changing the tools we use to do our job. Furthermore, we are very proud to be at the leading edge of this technology as the first organization to be using it with clients in Canada and feel this reflects our commitment to truly excel in our field.
As the name implies, applied behavior analysis (the methodology used in our services) is based on the collection and analysis of data about a child's behavior and so the paper trail to meet this need has typically been both time-consuming and cumbersome. While paper records and binders of documentation have worked in collating the necessary information, taking the time to write up all the notes takes time away from working directly with the client and readily accessing information to make clinical decisions is not always so easy.
Introducing the iPad and Mundopato.
This winter we have started to roll-out a new digital system that will replace the old paper system and offers incredible benefits to both staff and clients. Each family involved will have one iPad that our staff can use during consultations allowing them to easily collect and capture pertinent information. Our Behavioural Consultants will be able to analyze data and modify programs accordingly. The use of this new technology translates into our Behavioural Intervention teams spending more time working directly with the children they support. Parents are provided with a unique login so they may view their child's program and progress anytime from their personal computer. They are able to communicate with the team as well via the new on-line system. In turn this allows everyone to collaborate in the program more easily and for successes or challenges that arise to be quickly identified and responded to, thereby significantly improving the overall service delivery.
This technology has the added advantage of storing all necessary information digitally in encrypted format, which avoids the need for binders and physical records that could potentially be seen by others. It also helps us to reduce our environmental footprint by significantly reducing our reliance on paper.
As with any major change in service such as this, we are rolling-out the new technology gradually and working hard to ensure that the transition goes as smoothly as possible. While the long-term benefits are without question, in the short term there is a learning curve for the families and staff and we want to make sure that we have this set-up to get the most out of the technology in the easiest possible way. A phased roll-out enables us to do that and evaluate our success as we go; helping us to continually improve on our service delivery.
We hope you are as excited as we are about this new switch to a digitally enhanced service and invite you to share our news with others that you think might benefit from this level of commitment to excellence. We also invite you to ask any questions that you have about our new technology and working practices, so that we can address any issues, concerns or curiosities that may arise!