Addressing Food Challenges with Solutions for Children with Autism 
As parents, we all face fears and anxieties around raising healthy and happy children. If you are parenting a child with ASD (Autism Spectrum Disorder), your challenges can feel more extreme.  Our Family Centred Practices Group clients face many obstacles and have a lot on their plates. Life is hectic and they are managing many aspects of their children's life and health needs. Added to this could be a concern over their child's eating habits at daycare, school and home. 
 Food challenges could include: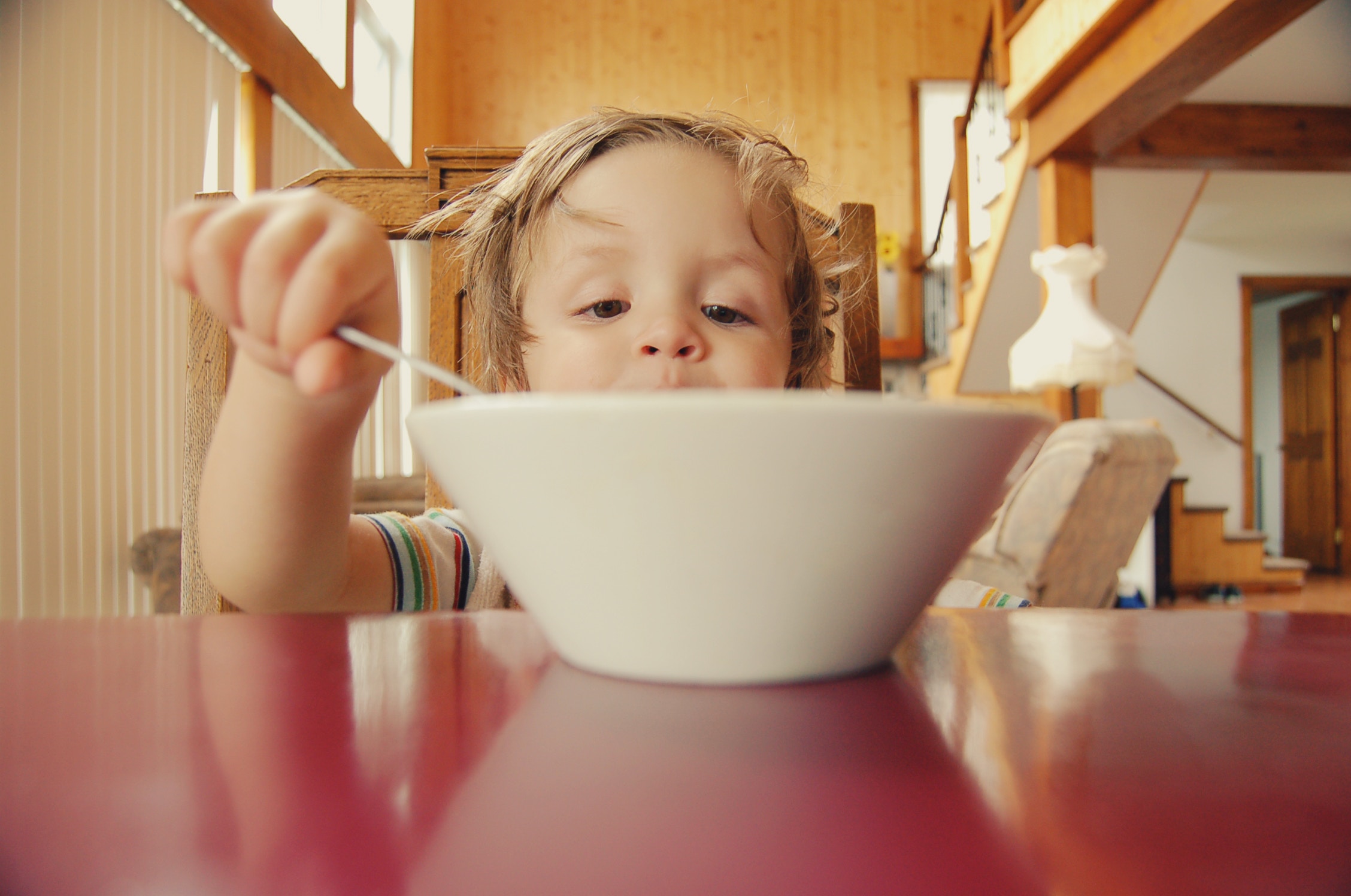 1. Sensory Sensitivities: We may find our loved ones battling food textures, smells, colours or anxieties around their food choices.
 2. Social Issues: Mealtimes can bring added pressure to socialize and engage with family or classmates. 
 3. Routines: Children may develop strong connections to their mealtime traditions and habits and don't cope well with change. 
 4. Lack of Variety and Nutritional Needs: As children grow nutrition becomes increasingly more important for learning and wellbeing. Parents become less accepting of picky eaters yet their children may not understand this importance and refuse to eat a balanced diet. 
 5. Anxiety/Overwhelm: Parents feel anxious, frustrated and blame themselves for their child's eating challenges. 
 This can cause parents to second guess themselves and become angry or frustrated, but it is important not to allow power struggles with food to rule our relationships. 
Ideas to make for a more peaceful relationship with mealtimes:
 Consider the eating environment
Is it quiet? Free of distractions? 

                                                                                                                        
Avoid discussing your child's challenges with him/her being present
Are you asking teachers how your child ate? (Consider a private conversation, without your child present)
Develop criteria around what are "legitimate" texture challenges vs foods your child just doesn't like
Look for fun ways to present education around the food groups and nutrition information. Be mindful of foods that pose a real texture issue (i.e., gagging ) vs. foods that children just don't like much but are essential for nutritional wellbeing.
 Consider transition planning
Know what meals are coming and talk about them in advance.  Have it posted on a family or school calendar if possible. Talk about the benefits of healthy choices and what they do for the body.  Consider having children involved in the menu planning and even the meal preparation when possible to allow for additional empowerment and learning opportunities. Shop together so that your child feels that they have some buy in the selection of food and meal choices in advance. 
 Meal times can be an excellent time for family or classmate bonding when thoughtful planning takes place to ensure a positive outcome and consideration of the needs of all present. 
 If your child has concerns, have an open dialogue where feelings and anxieties can be addressed and solutions planned.
 At FCPG we are here to help.  If your families is facing food challenges feel free to reach out to me anytime and/or speak to your Behavioural Consultant.  We would be happy to support you. 
You might also like:
Your Guide to Managing Stress While Raising a Child with Autism
Family Centred Practices Group designs and monitors intervention programs for families with young children who have been diagnosed with an autism spectrum disorder or related disability. Family Centred Practices Group is delighted to announce we are Canada's first and only Behavioural Health Center of Excellence (BHCOE).
The BHCOE is a reputable, international accrediting body in the field of behaviour analysis. Their assessments are developed by experts in the field to distinguish exceptional behavioural health providers. This accreditation certifies a continued demonstration of exceptional international clinical and administrative standards deemed by an independent third-party evaluator.
The quality of work performed by our staff, the effectiveness of our clinical applications, and the attentiveness to each child's individual needs is at the highest standard. To maximize a child's opportunity to reach his or her full potential, we emphasize a proactive approach to teaching and learning. We accomplish this by capitalizing on naturally occurring motivational conditions and the principles of positive reinforcement. Through the use of these and other behaviour analytic practices, a child's ability to experience success across environments is enhanced.
We gratefully serve families all across the Lower Mainland.This includes families living in the regional districts of Greater Vancouver and the Fraser Valley.
Tina Linton, M.Ed., BCBA – Clinical Director
Tina Linton received her Bachelor of Arts Degree from the University of Guelph in Ontario and her Masters degree in Special Education with a concentration in Autism and Developmental Disabilities at the University of British Columbia in Vancouver. She is a Board Certified Behavior Analyst (BCBA™) with over 20 years of experience working with children diagnosed with Autism Spectrum Disorders (ASD) in home, school, and community based programs. Tina began her career in Ontario working as a Behavioural Interventionist. She moved to Victoria, BC where she continued supporting families of children with ASD and assisted with the start up of the Autism Early Intervention Program at the Queen Alexandra Center for Children's Health in her role as an Autism Interventionist. When she moved to Vancouver, Tina began working with the Family Centred Practices Group and, after completing her Masters, was promoted to the role of Senior Behavioural Consultant. Tina also worked with Douglas College in their Behavioural Interventionist Citation Program and is a founding partner of the "Behavioural Interventionist Training Partnership". Tina assumed the role of Clinical Director in November of 2008 and began managing the business.