FCPG is Expanding Service to the Fraser Valley!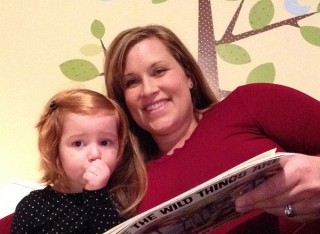 We are excited to announce that FCPG is expanding its services to better able support children and families in the Fraser Valley area! We have a team of behaviour consultants ready and able to provide high quality behaviour intervention and support to families in the White Rock, Surrey, Delta, Langley, Cloverdale, Maple Ridge, Abbotsford, Aldergrove and Chilliwack areas
We are confident that there are many benefits to working with our group, including:
• We're here to provide support to the entire family
• Families love working with us – we get great feedback
• We use leading clinical research and best practices
• We individualize programs to meet the specific needs of each child that we work with
• The program can take place at home or wherever is best for each family we work with
• We carefully monitor progress to ensure results
• Electronic data collection via iPads allows for more direct service time with the children and families we are supporting
• We provide the full intervention team (Behaviour Consultants and Interventionists)
• The children we work with benefit from our high standard of care
• Our team is comprised of experienced professionals (Board Certified Behaviour Analysts)
---
Vickie Mills, M.A., BCBA
Vickie Mills will be heading up the team in the Fraser Valley. Vickie has a Master or Arts degree in Special Education with a focus on Autism and related disabilities and has been a Board Certified Behaviour Analyst since 2009. She has over 13 years of experience working in the field of ABA and has supported families all across Greater Vancouver and the Fraser Valley areas.
We look forward to providing more clients with highly qualified, full service intervention teams focused on support for the whole family. At FCPG, collaborating with family members, other professionals and members of the community is very important to us. We believe children and families are best served when all those supporting them work together as a unified team. We look forward to connecting with you to discuss the services that we provide in more detail. Please call our office at (604) 736-0094 and/or email Vickie directly at [email protected]. We are happy to help in any way that we can.