The Value of Parent-Implemented Interventions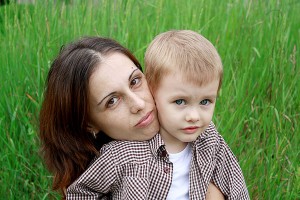 A recent article published in Developmental Neurorehabilitation (Lanovaz, Rapp, Maciw, Dorion, and Prégent-Pelletier, 2014), looks at the findings of a study into the effects of parent-implemented behavioural interventions. The study was concerned with 3 children who had verbal stereotypies and the results indicate that parent-implemented interventions can be very impactful. In the case of these children involved in this study, the parent-implemented multicomponent treatments reduced vocal stereotypy in all three participants and increased engagement in appropriate behaviour in two participants. These effects persisted up to 24 weeks following the parent training sessions.
Other research (Hendricks, D. R.,2009) has demonstrated that the benefits of parent-implemented interventions can:
• Facilitate earlier initiation of intervention;
• Provide continual opportunities for learning in a range of situations;
• Aid in generalization of skills;
• Promote consistent management of behaviors.
This is great news for those who are looking at parent-implemented interventions, but there are still a lot of variables when it comes to factors that can influence its success (Siller and Morgan, 2013) including:
• The amount of time available for parents to be able to commit to learning and implementing programs
• To what extent implementations can be worked into the ordinary schedule and activities of family life
• The level of support that families have to help them to stay on track with the interventions
• The parents' knowledge and acceptance of the child's diagnosis or their perception of the child's behaviours
• Other contextual factors such as marriage difficulties, financial struggles, and/or the needs of other children can affect the capacity for parents to take on implementations.
If you're looking at parent-implemented interventions for your child, then you may want to consider:
• Be realistic about what you can commit to. Finding the right type of interventions that can work with your family's lifestyle means you are more likely to be able to stick with them and succeed.
• Looking to see if the workload of implementations can be shared across the family; involving both parents, siblings and extended family where possible.
• Find opportunities to network and extend your support. Learn from others' experiences and reach out to get the emotional as well as logistical support you need.
Remember that as Behavioural Consultants, the team here at Family Centred Practices Group is here to support you with parent-implemented interventions. We work with families to design, monitor and provide implementation support for teaching strategies aimed at assisting children to learn valuable skills Please feel free to contact our office if you have questions or want to discuss how our services can help your family.
References:
Marc J. Lanovaz, John T. Rapp, Isabella Maciw, Catherine Dorion, and Émilie Prégent-Pelletier
Preliminary effects of parent-implemented behavioural interventions for stereotypy: Brief report
Read More: http://informahealthcare.com/doi/abs/10.3109/17518423.2014.986821
Making Parent-Mediated Interventions Work for Families
A roundtable hosted by the Autism Speaks Toddler Treatment Network on April 18, 2013 in Seattle, WA
Michael Siller (Hunter College, CUNY) and Lindee Morgan (Florida State University)
Hendricks, D. R. (2009). Parent-implemented intervention for children with autism spectrum disorders: Online training module. (Chapel Hill, NC: National Professional Development Center on Autism Spectrum Disorders, FPG Child Development Institute, UNC-Chapel Hill). In Ohio Center for Autism and Low Incidence (OCALI) Autism Internet Modules, www.autisminternetmodules.org. Columbus, OH: OCALI.